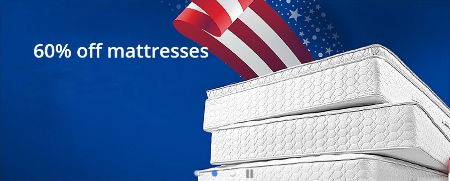 Don't miss out! Shop in store and get 60% off mattresses.
Mattresses and upholstered furniture available in select stores. Set purchase consists of mattress and foundation purchased together. Adjustable bases are not included in sets. All mattress offers end 10/18/15 and exclude Outlet Stores. More exclusions apply. See store for more details. 
Valid through October 18, 2015
Sign Up For Our Newsletter!